GETTING STARTED:
You can add equipment from many places within Parts.Cat.Com and access your equipment under "My Account".*
To get started, from the homepage, simply click on the "ADD EQUIPMENT" box on the right side of the page.

This "ADD EQUIPMENT" box also appears on the part description pages throughout the site, and within the My Equipment section under My Account.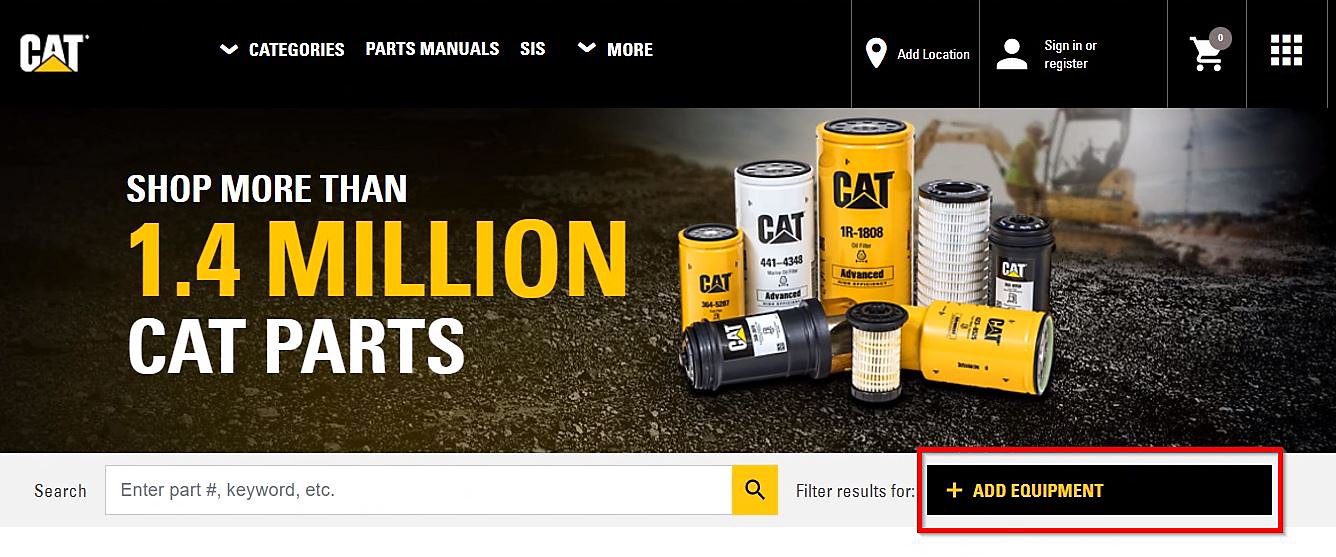 Begin by adding a machine model or serial number.

A new benefit of My Equipment is that you are now able to search using only the equipment model number. Providing the serial number for your machine allows your search results to be more specific to your exact machine configuration as factory shipped.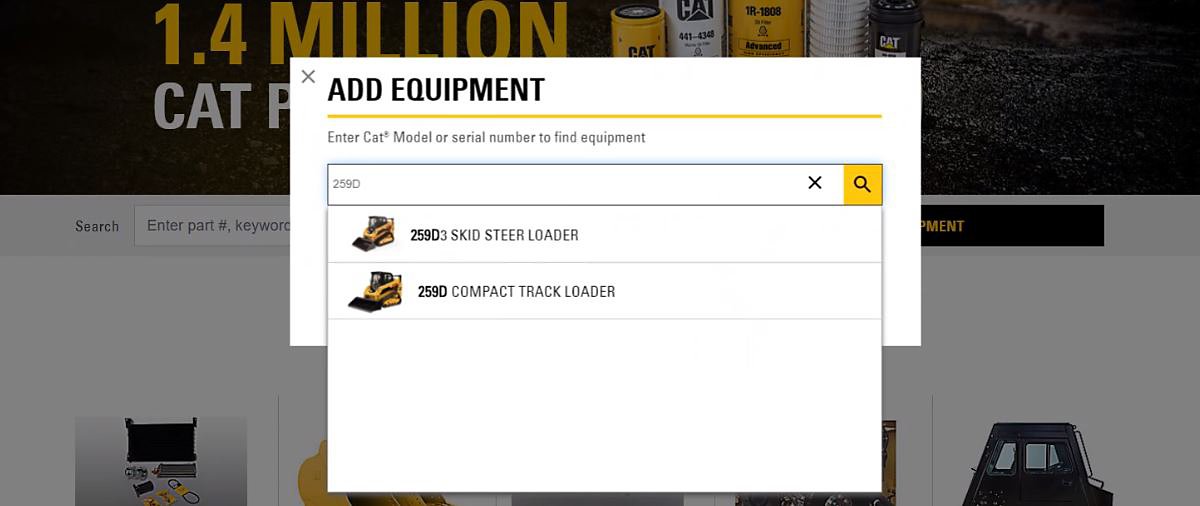 Once you've added a machine, you can begin your search.

You will see your machine listed in the top right of your window – and checkmarks for the parts verified to fit.
Access My Equipment to add or change details under "My Account".

To change equipment, add more details or remove equipment – you can edit your selections under My Account / My Equipment.*

Some equipment may be pre-loaded based on equipment history.

Contact your Cat dealer if you need help to update the information on file.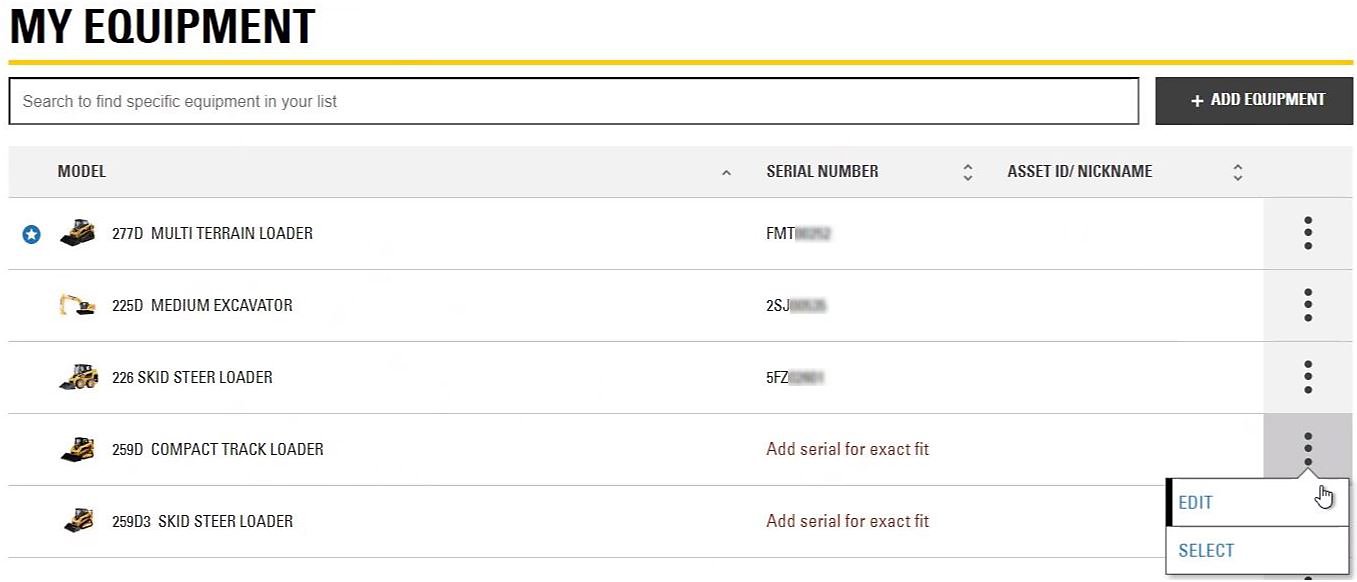 Contact your Cat Dealer if you have questions or need additional assistance.